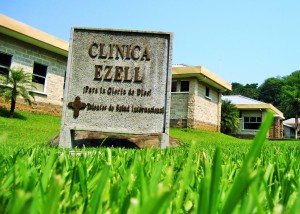 Roanoke Church of Christ is involved in a few ministries:
Ezell Clinic – Located in Guatemala, Ezell Clinic is a Medical Mission supported each month by the congregation.  Each year the church sends a volunteer to work at the clinic for a week.
ABC – ABC is also located in Guatemala, educates the children in the area served by the Clinic.
Bread for a Hungry World – On each third Sunday, a special contribution is taken to help feed the hungry of the world.  These funds are sent to, and distributed by, the Richard Hills Church of Christ in Fort Worth, Texas.